Welcome to www.templobautistamisionero.org
Through arduous research, development, conceptualization, we present this website to you about the Temple taking advantage of the interactive Internet, Web 2.0, which allows users to create and share content in a natural and effective way, all this spiced with a color palette that reflects youth and seriousness, as a natural movement grow our congregation, a congregation that is open to everyone who needs to know the message of Eternal Life, and with over 40 years of being based on Sound Doctrine in San José, Costa Rica. Parallel to ...
Seminar
The Missionary Baptist Seminary of Costa Rica is an institution that has over 35 years educating workers for our churches. With this experience we can guarantee quality education. Throughout our history we have succeeded in sowing the seed of sound doctrine of Christ to many students, many of whom are now pastors, teachers and leaders in our churches and in some churches of other fellowships. Our goal is not to pretend complete the formation of a worker, this work only will the Holy Spirit of God, what we can do is put it in the studio ...
Live
Welcome to our live channel! In a few days we will be changing streaming server, subscribe to receive all our news YouTube channel: www.youtube.com / user / TBMGuadalupe Enjoy live our Sunday services in Spanish at 9:45 am, 10:45 AM am and 6:00 pm. Also note the service in English at 3:00 pm (Central Standard Time, USA. Central Time).
Everything you need to know about the registration process and the opening conference A new year begins at the Missionary Baptist Seminary of Costa Rica and the Temple as physical headquarters and partner church under the support of the ABA (American Baptist Association) want the greater blessings in this new year ...
Christmas is always cause for celebration and that's why Temple Missionary Baptist in Guadalupe, have prepared a month full of special celebrations to remember that Christ is the true reason for our celebration and joy.
This month we will develop various ...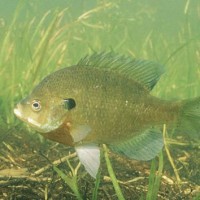 The cities of San Francisco and New York bluegill fish used to verify the presence of toxins in the water supply, as this could be the target of a terrorist attack.
Place a small amount of these fish in a tank, in some treatment plants, because they are sensitive to imbalances ...